Happy 100th Birthday British Vogue← Back
About 1 Year, 9 Months, 1 Day, 6 Hours, 22 Minutes ago.
---

Today is the day when British Vogue was launched 100 years ago. The very first title was 'Forecast of Autumn Fashion'.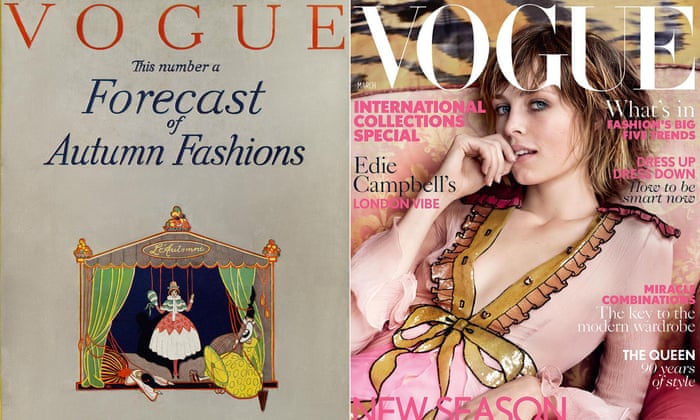 Photo Credit © The Guradian
Since the 15th of September in 1916 when the very first British Vogue saw the light (before Vogue used to ran weekly and bi-weekly before eventually becoming a monthly magazine) it has become a fashion bible, that documents British culture and society. The world's most influential magazine is like an art piece, most people say, every month surprises with its content. Photo shoots, that are made by legendary photographers, such as Annie Liebowitz and Mario Testino are very original and inspiring. It is not spurring that images from the magazine were on show at The National Portrait gallery- Vogue 100: A Century of Style is at the National Portrait Gallery, London, that was held from 11 February–22 May 2016. Today Vogue is published monthly in 20 different countries by Condé Nast.